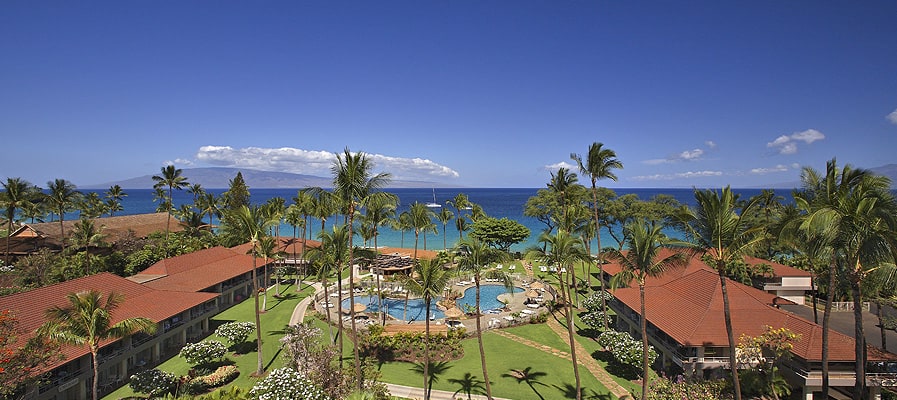 Site Plan – Floor Plan – Maintenance Fees
When considering Condominium ownership, consider the Best!
Maui Kaanapali Villas
Our Maui Kaanapali Villas Condominium Experts
Maui Kaanapali Villas For Sale
On 11 acres of marvelously landscaped tropical gardens and supple white sand lies the jewel of West Maui, Maui Kaanapali Villas (also referred to as Hale Kaanapali). Imagine living beachfront on three miles of sandy beach! Now is your opportunity to have one of the world's most beautiful beaches minutes from your own front door. Resort quality amenities and property features are fully accessible. The Kaanapali Area has many exciting offerings sure to entertain in and out of the water! Make Maui Kaanapali Villas your Hale (house)! The property is managed by Aston and is a popular and permitted vacation rental resort creating additional investment income for condo owners.
View : Maui Kaanapali Villas Condos for Sale
Beachfront Condo Property
Studio, one bedroom, and two bedroom luxurious bungalow-style condos welcome you! The condos for sale range in square footage from approximately 660 sq.ft. to 1,700 sq. ft.. There is plenty of room for you to enjoy your comfortable new residence. Say Aloha to upgraded furnishings and designer kitchens! Does stargazing over the shimmering Pacific Ocean sound like your idea of living? Maui Kaanapali Villas offers a private Lanai with sweeping oceanfront and garden views. A relaxed island-style vibe emanates throughout the property. Maui Kaanapali Villas is the hideaway in Kaanapali you have been looking for.
Maui Kaanapali Villas Real Estate
The 253 units vary in size. Typical unit square footage approximations:
Studio, 1 bath, 660 – 800 sq. ft.
1 bedroom, 1 bath, 1,000 sq. ft.
2 bedroom, 2 bath, 1,700 sq. ft.
Oceanfront Location & Amenities
Direct access to legendary Kaanapali Beach adds incredible value to this property. Kaanapali Beach is one of the most famous beaches in the world! Having a beach in front of Maui Kaanapali Villas of this caliber is the most impressive amenity. When it comes to ocean activities, Kaaanapali Beach has it all. You can parasail, jet ski, whale watch, snorkel with turtles, stand-up paddleboard, and surf, to name just a few! The Kaanapali Beach Walk also features superior dining and shopping options at Whaler's Village, about a mile from your condo. From your location at Maui Kaanapali Villas, you are minutes away from historic Lahaina Town, and close access to the highway makes way for easy island exploration!
If you'd like to stay closer to home, property features are ample. For cooling down and splashing around, there are two general pools, a children's pool and a hot tub at your disposal. There is a fitness center on the property for keeping active, as well as a day spa for when you would like to unwind. There is even a restaurant on the property. Castaway Cafe serves up delicious plates with a true Hawaiian atmosphere. A convenience store is also located in the lobby.
Condo Property Investment
Unbeatable location, real resort features and amenities, and spacious bungalow-style units, will woo you! Maui Kaanapali Villas will transport you to a state of bliss. Make Maui Kaanapali Villas your Maui Hale and you will have access to a soft white sandy beach whenever you want! Go for a jog in the early morning or take a long sunset walk, all from the convenience of your condo. Take advantage of top-notch hotel-like amenities at this West Maui oasis. Take a look at our current Maui Kaanapali Villas real estate listings, and contact us today to own your piece of Hawaiian paradise!