Nestled on the coastal slopes of the West Maui Mountains, Kaanapali Golf Estates is a luxury community that offers a comfortable island lifestyle. Sitting at the edge of the world class Kaanapali Beach Resort, owners of these pieces of paradise enjoy world-class luxuries that include championship golf courses, award winning restaurants, and boutique shopping.
Behind the gated entries, Kaanapali Golf Estates includes some of the most sought after properties in Hawaii real estate ranging from condos for sale, residential estates, and spacious land properties. West Maui is among the top choices to invest in Hawaii real estate for sale due to the convenient location to the white sand beaches and entertainment as well as the warm tropical climate. And with the panoramic ocean and golf course views, in addition to the resort amenities and expansive living spaces, you are sure to find that personal oasis that you have been dreaming about!
Kaanapali Golf Estates was initially made up of mostly quarter acre and a few half acre homesites for sale that individual houses were built upon. Now there are several exclusive neighborhoods that call the Kaanapali Golf Estates home, each with varying degrees of development and offerings. Each enjoys the panoramic ocean and golf course views along with the resort amenities and expansive living spaces that many only dream about!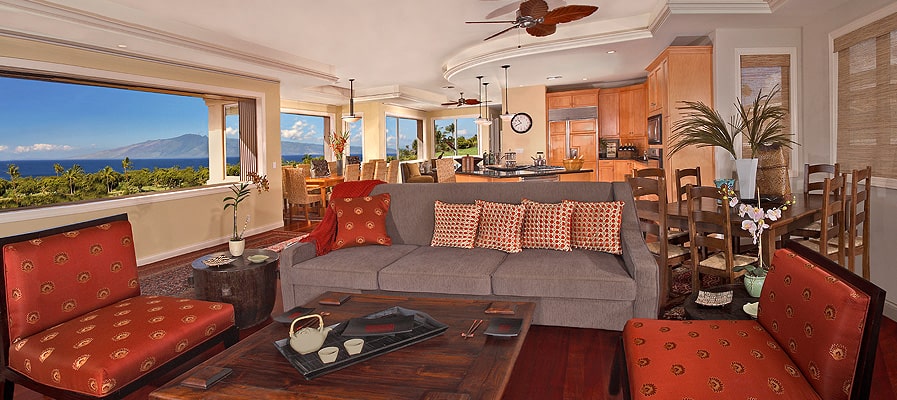 With spacious and modern living spaces, these 13 half acre lots and home properties provide the opportunity for family and guests to enjoy the Hawaiian landscape and other luxury conveniences. In addition to high-end Maui real estate, imagine the possibilities with some of the world's best beaches just minutes away!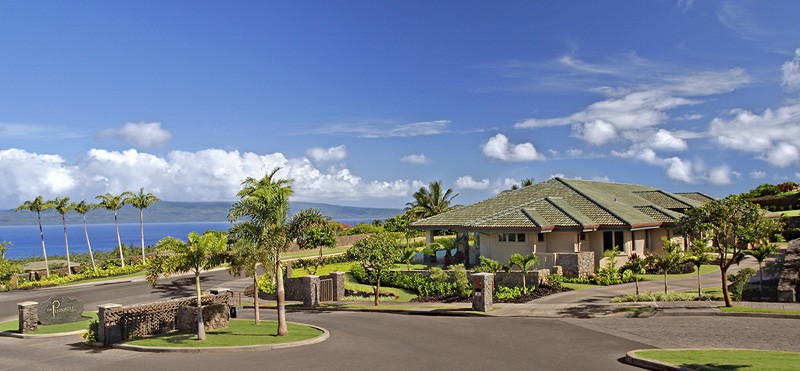 Nestled on a gentle slope, the 33 half acre homes for sale at The Pinnacle are specifically laid out to maximize the stunning Kaanapali views that typically come with West Maui real estate. And to top it off, these generously sized home sites are also made to accommodate a grand Hawaii house with a swimming pool and to create privacy.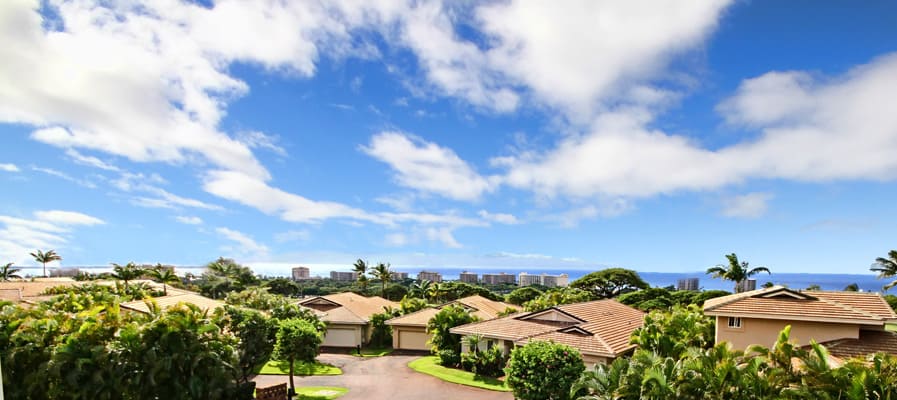 As the first single-family detached home condominium development, the 73 properties at The Vintage at Kaanapali are privately tucked along meandering lanes and highlight a Hawaiian lifestyle that nods to the best of old Hawaii! Residents of The Vintage condos for sale can also expect to bask in the warm Hawaiian sunshine before taking a refreshing dip in the upscale condo communities' pool.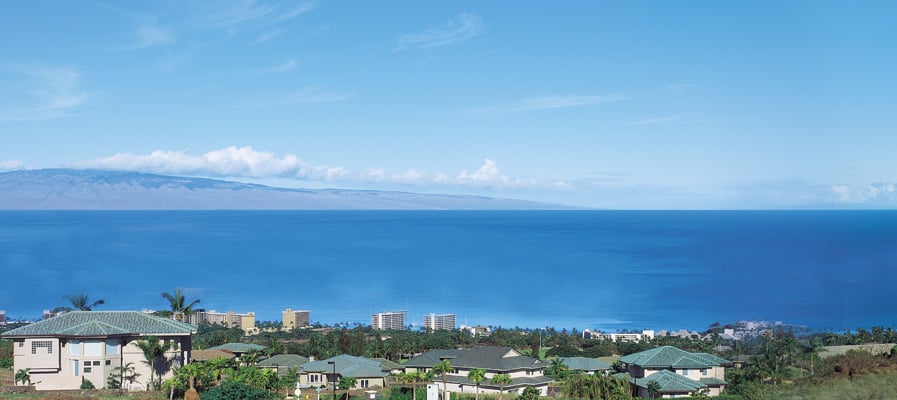 The theme of this resort community is upscale luxurious lifestyle which can be seen in the architecture. The Summit Phase 1 is made up of 17 Maui condos and homes with four different models of residential condos for sale that gives you the option to tailor your space to fit your needs! For those who have a specific Maui dream home in mind and would rather start with a blank canvas, The Summit Phase 2 includes 36 quarter acre vacant land lots for sale to build upon!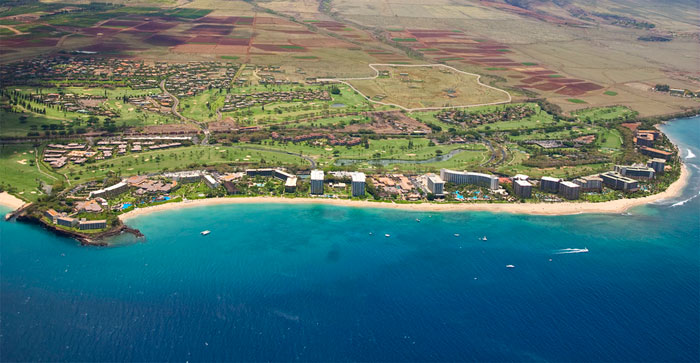 An exclusive subdivision made up of 134 Hawaii properties ranging from quarter, half, and one acre within the Kaanapali Golf Estates. At Lanikeha, you have the unique ability to purchase an already built house for sale or build your own! Residents even have the pleasure of lounging near the community pool and enjoy the recreation of the clubhouse.
When considering home ownership, consider the Best!
Kaanapali Golf Estates
Our Kaanapali Golf Estates Experts
All of these West Maui luxury neighborhoods make up Kaanapali Golf Estates and each provides a unique Hawaii lifestyle that many can only dream about. It's important to note that with ownership of a Kaanapali Golf Estates property, residents have to pay the maintenance fee per homesite in addition to what their own association charges as Pinnacle, Summit, and Lanikeha have gates to their respective subdivisions.
If any of these Kaanapali real estate properties happen to catch your eye, get in touch with your favorite Maui realtors from our Maui luxury real estate team. As experts in West Maui homes, condos, and land, we can help guide you through the home buying process!