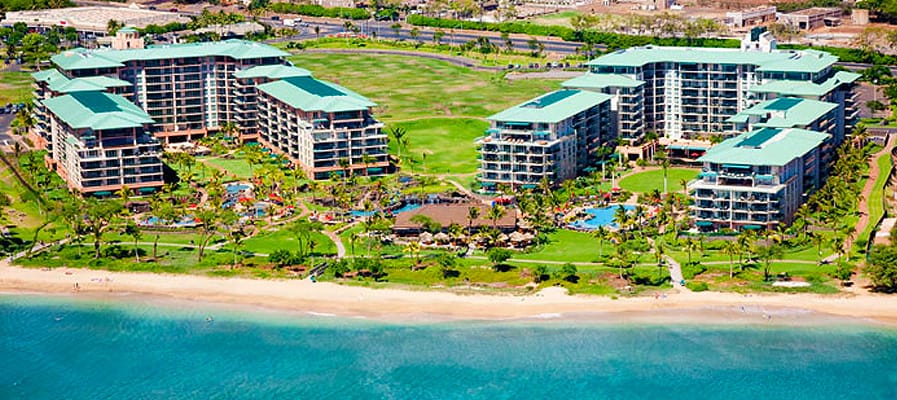 Honua Kai Luxury Condos For Sale
Honua Kai is the hottest property on Kaanapali's North Beach. Real estate at this luxury resort is Idyllic living and condos up for sale are going fast! This hotel resort in paradise has everything you could possibly need and more. It doesn't get much better than beachfront in Kaanapali. Property ownership and resort-like living collide making investment at Honua Kai a great opportunity. Honua Kai was complete in 2010 and since then the condos have been highly sought after. This property provides flexibility in ownership including full-time residents, vacation rentals, and second homes. Honua Kai has something for everyone.
Kaanapali Beachfront Property
The property is made up of two towers, Hokulani and Konea, with all features spread out over 38 acres. The condominiums range in sizes from studio up to 3 bedroom 3 bath. Each condo unit is individually owned but have similar furnishings. They are considered to be designed in contemporary Hawaiian style. The kitchens are fully-appointed inviting you to become your best chef at your new home in paradise. At Honua Kai, outdoor living in encouraged with the help of spacious lanai's and glass doors. You will feel a part of the beautiful Hawaiian environment in your new home at Honua Kai.
Honua Kai Real Estate
Studio, 583 – 595 sq. ft.
1 bedroom, 1 bath, 620-820 sq. ft.
1 bedroom, 1 bath, den, 950 sq. ft.
2 bedroom, 2 bath, 1080-1320 sq. ft.
3 bedroom, 3 bath, 1600-2650 sq. ft.
Konea Tower
Studio, 580 – 615 sq. ft.
1 bedroom, 1 bath, 615-780 sq. ft.
1 bedroom, 1 bath, den, 915-955 sq. ft.
2 bedroom, 2 bath, 1080-1620 sq. ft.
3 bedroom, 3 bath, 1610-2770 sq. ft.
Property ownership with Resort Amenities
Amenities at Honua Kai are exquisite. The master planning of the resort even considered your cravings with an on-site restaurant and a small market. However, the property features supplement and encourage an active healthy lifestyle. There is a boutique day spa for wellness needs and a well-stocked fitness room which houses many different offerings. It is easy to stay in shape at Honua Kai.
If you love getting in the water and splashing around, Honua Kai will be a great place for you! There are four stunning swimming pools on property! There is a meandering ohana pool, a formal pool, a quiet pool, AND a lap pool. But the most spectacular feature of this resort is the white sand beach. The heavenly Keka'a Beach is long and picturesque – everything a beach in Hawaii should be! The snorkeling in front of the resort is phenomenal.
Kaanapali Real Estate
Living in the Kaanapali Area offers many conveniences! There are many different mouth-watering dining options within reach and luxury shopping to enjoy. You will love exploring your new neighborhood in Kaanapali. With close proximity to the beach, there are many different beach activities you can partake in including; jet skiing, snorkeling, and surfing. The beaches in Kaanapali are long and beautiful so life can be a walk on the beach at Honua Kai. Inquire about Honua Kai real estate today to own at this popular west Maui property! Choose Honua Kai.
Connecting People, Earth & Sea
"Honua" (hoe-new-a) is translated from Hawaiian as the planet Earth; it can also denote firm, stable ground. "Kai" is the South Pacific Ocean as seen from the shores of Kaanapali disappearing beyond the horizon, past Molokai and Lanai, and into what the ancient Hawaiians called the "Great Sea of Eternity".
Honua Kai is a master-planned resort community comprised of two condominium towers, three townhome enclaves, three distinct pool experiences, and a beachside restaurant situated on Maui's famed Kaanapali Beach. Situated on nearly forty acres of the world's most beautiful beachfront, Honua Kai Resort & Spa is the first new whole ownership condominium resort to be built on Ka'anapali Beach in over 25 years. The first to integrate all the services and amenities of a luxury resort hotel with spacious homes that seamlessly blend indoor and outdoor living. Honua Kai Resort & Spa is designed to deliver a one-of-a-kind experience – a contemporary Hawaiian resort, guided by principles of sustainability, community and innovation. Honua Kai is the perfect home base to enjoy everything the island has to offer.
Honua Kai Resort & Spa will comprise of 627 condominiums in two towers, Hokulani and Konea, as well as 73 townhomes. From it's world-class spa, unique cafes and beachfront restaurant, to its one-of-a-kind location on Ka'anapali Beach, Honua Kai Resort & Spa defines today's luxury resort.
Location
Located on Maui, which was voted by Conde Nast Traveler as the Best Island in the World fourteen times. The resort is just a five minute drive to Kapalua Airport, which offers daily inter-island flights, and is just over a half hour from Kahului International Airport. The historic town of Lahaina is a short drive away as is Whaler's Village.
Architecture & Design
Honua Kai Resort & Spa is a comfortable blend of contemporary with traditional island overtones, incorporating the highly desired "island way" of seamless outdoor living. Contemporary in design, each suite (studios, one and two bedrooms) and residence (three bedrooms) features warm detailing and color palettes that embody the true spirit of Maui. In the suites, casually elegant furnishings reflect the natural balance between comfort and practicality that is the essence of island living. Floorplans are generous, light and airy with ample natural light. Appliances and fixtures have all been carefully chosen to reflect a high level of quality. Folding Nana doors open to the spacious lanais, creating a wonderful seamless indoor outdoor space to live and entertain.
Waterplay
The resort features an elaborate pool, pond and stream network with small secluded areas and protected paths that lead to the beach. Three separate pool areas, each offer a distinctly different experience. Hokulani's infinity-edged Formal Pool features terraced lounge seating facing the pool and ocean, and a large hot tub on each side. In front of Konea, the River Pool is a haven of peace and privacy, with two quiet zones and aqua lounges where you can put your chair in the water and relax. The middle pool is the family or 'Ohana' Pool, a very active, playful area with a water slide, waterfall, and a special area with a sandy beach for small children and parents.
Health & Wellness
A 7,000 square foot spa located in the Konea Tower offers therapeutic body treatments, which combine the historical and cultural attributes of the islands' unique healing traditions with the very latest advances in wellness. Treatment rooms will open out onto serene gardens and a gentle running stream. The resort offers a workout facility in Hokulani and also a more extensive facility in Konea.
Maui Cuisine
For authentic Hawaiian cuisine, try Duke's Beach House named for legendary Hawaiian surfer and waterman Duke Kahanamoku. The 'Aina Gourmet' market offers innovative in-suite dining menu, exclusive to Honua Kai, features fresh ingredients from the finest organically grown produce, local organic meat, and local island fish.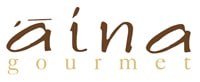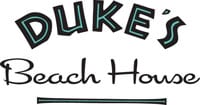 Embracing The Arts
The work of local artists will be featured throughout the resort. To date this already includes noted artists like Kathleen O'Bryan, Susan Schiesser, Janice Lawrence and Ronaldo Macedo. In Hokulani, Maui based artist Douglas Hoffman provided original works of photographic art for the studios, one and two bedroom suites.
Sustainability
A fresh approach to in-resort dining, art exposure, and best practices of economic, social and environmental sustainability. Honua Kai has created the State of Hawaii's first Director of Sustainability position who creates and monitors programs such as the Dune Preservation and Wetlands Management program. Honua Kai Resort & Spa has a goal of keeping the earth healthy and clean.