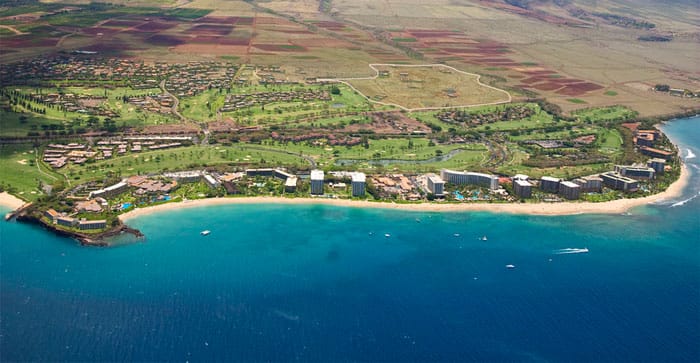 Site Plan & Maintenance Fees
Lanikeha Maintenance Fees 2021
$476.77 Per month
KGE Kaanapali Golf Estates $733 Paid Quarterly
Fees Per Month $476.77 plus $244.33
$721.10 Total 
Lanikeha Homes For Sale
Lanikeha is truly a special place on Maui. Its meaning calls back to ancient Hawaiian Royalty. King Kamehameha III named his Lahaina residence, Lanikeha, which means 'Lofty Heaven' in Hawaiian. Lanikeha is truly a slice of heaven. In the quiet, gated community overlooking the Royal Kaanapali Golf Course, you will find tranquility and a hum of excitement as the community grows. Lanikeha blends ancient Hawaiian history with modern amenities, which come together seamlessly. Now is your chance to own at a premiere site within the Kaanapali Golf Estates Community Association.
Lanikeha Real Estate
Lanikeha is an exclusive subdivision within the lavish Kaanapali Golf Estates. Each parcel has a monthly maintenance fee of $703.08 ($464.08 for Lanikeha and $239 for the KGE homeowner's association). In total at Lanikeha, there are 136 lots which range in size from approximately 9,000 sq. ft. to over 33,000 sq. ft. At Lanikeha you can start from scratch and build your own dream home, or you can purchase some of the beautiful homes that are ready to go.
Come Home to an Elegant Community
Lanikeha calls once again to old Hawaii with its design, which is meant to foster community and unity. The roads and walkways lead to the cornerstone of Lanikeha, which is an absolutely magnificent clubhouse. The clubhouse is exclusively for Lanikeha owners. It is built on over one and a half acres of immaculately landscaped grounds. From the clubhouse, you are also treated to breathtaking views of neighboring islands. The clubhouse features a spacious lobby, a lounge, as well as a game room and kitchen. When you step outside into the courtyard you will be greeted by a waterfall, a sparkling swimming pool and a soothing hot tub. Lanikeha is also an active community with a top-of-the-line fitness center at the clubhouse. The clubhouse is sure to become one of your family and friends favorite hangouts. Check out our live Lanikeha webcam positioned at the owner's clubhouse!
Kaanapali Golf Estates Location
Lanikeha's location on the slopes of the West Maui Mountains provides homeowners with a spectacular view of the Pacific Ocean and neighbor islands Molokai and Lanai. Unbeatable location minutes from the Kaanapali Resort area offers world class dining and shopping opportunities as well as miles of pristine beach and endless activities. Take a short drive and you are in historic Lahaina town filled with fun nightlife, historical sites, and local dining!
Discover Quality of Life
Whether you're looking to invest in land or homes, Lanikeha is an excellent choice in the Maui Real Estate market. You can build the house of your dreams from the ground up, modifying details for your perfect home. Buying a home for sale is also a great opportunity, as there are many stunning offerings on the market at Lanikeha right now. Lanikeha's Hawaiian inspirations and modern appeal make it a unique place in Kaanapali. Take a look at our current Lanikeha real estate listings and give us a call to learn about joining the Lanikeha community.