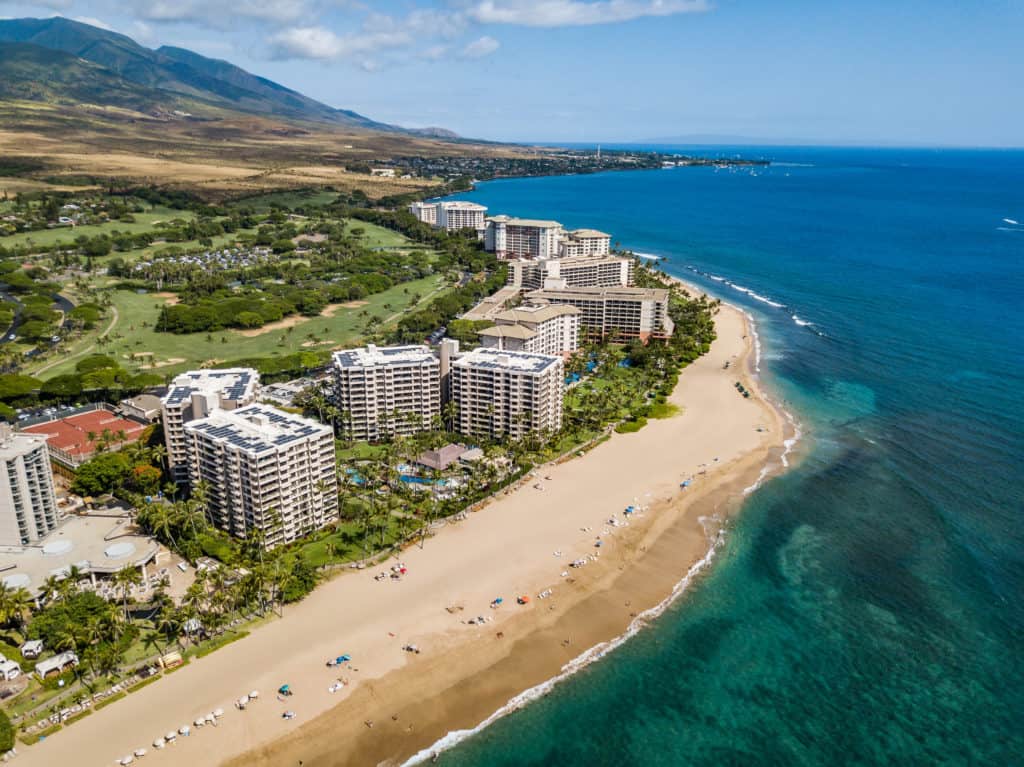 Site Plan – Floor Plan – Maintenance Fees
When considering Condominium ownership, consider the Best!
Kaanapali Alii
Our Kaanapali Alii Condominium Experts
Kaanapali Alii Condos For Sale
Paradise on Kaanapali Beach! Live like the Alii or 'ruling class' as a condo owner at this luxury resort. The newly renovated Kaanapali Alii is one of the world's most magnificent beachfront properties. This 8-acre property is located directly on one of the best beaches in Hawaii, the famed Kaanapali Beach. Sparkling swimming pools, incredible views of the Pacific Ocean, and spacious condominium suites will astound you! With 264 condos spread out on 11 floors in 4 buildings, there is plenty to choose from! Make Kaanapali Alii your new home at the beach and you will get to experience true luxury in this Hawaiian paradise.
View: Kaanapali Alii Condos for Sale
Beachfront Property
Opulent one and two bedroom Maui condos range from 1,513-1,845 square feet which gives you plenty of room for family and guests to visit! Spacious open suites with a comfortable and classic array of decorations will impress all. Entertaining at Kaanapali Alii is a breeze as you have your large private lanai with plenty of room for friends and family as you enjoy outdoor dining under breathtaking Hawaiian sunsets. Condos feature tropical garden views, sweeping views of the West Maui Mountains, as well as two different ocean views- one which overlooks the pool, and one which has an unobstructed view of the stunning Pacific.
Each of the 264 condo units range in size:
1 bedroom, 2 bath, den, 1,513 sq. ft.
1 bedroom, 2 bath, den, 1,544 sq. ft.
2 bedroom, 2 bath, 1,845 sq. ft.
2 bedroom, 2 bath, 1,788 sq. ft.
2 bedroom, 2 bath, 1,807 sq. ft.
2 bedroom, 2 bath, 1,723 sq. ft.
2 bedroom, 2 bath, den, 1,843 sq. ft.
Oceanfront Location & Amenities
You will have the stunning white sand of Kaanapali beach at your disposal and there is also easy access to the exciting shopping and palette pleasing restaurants of the West Maui area. Kaanapali Alii is the preferred resort for couples and families alike as there are features and amenities to please everyone. Being active at Kaanapali Alii is a breeze as activities are boundless and property features lend themselves to an active lifestyle. Recent renovations include: a second pool and a children's pool, spa, and a 3,000 square foot fitness and yoga center! Relaxation is also king at this luxury resort with newly added spa services in soothing private treatment rooms which feature professional massage and facial services.
Property Investment
Known as a great vacation rental property investment, the beachfront hotel condo rentals of Kaanapali Alii offer much more than your average Maui beachfront hotel. These Hawaii condos have become the preferred vacation location for romantic couple getaways and active family holidays.
Kaanapali Alii is the ideal situation for all as you have the amenities of a refined Kaanapali hotel partnered with your well-appointed luxury condo. Take a look at the Kaanapali Alii real estate listings available for sale and contact us to start looking for your new Hawaiian getaway on Maui today!