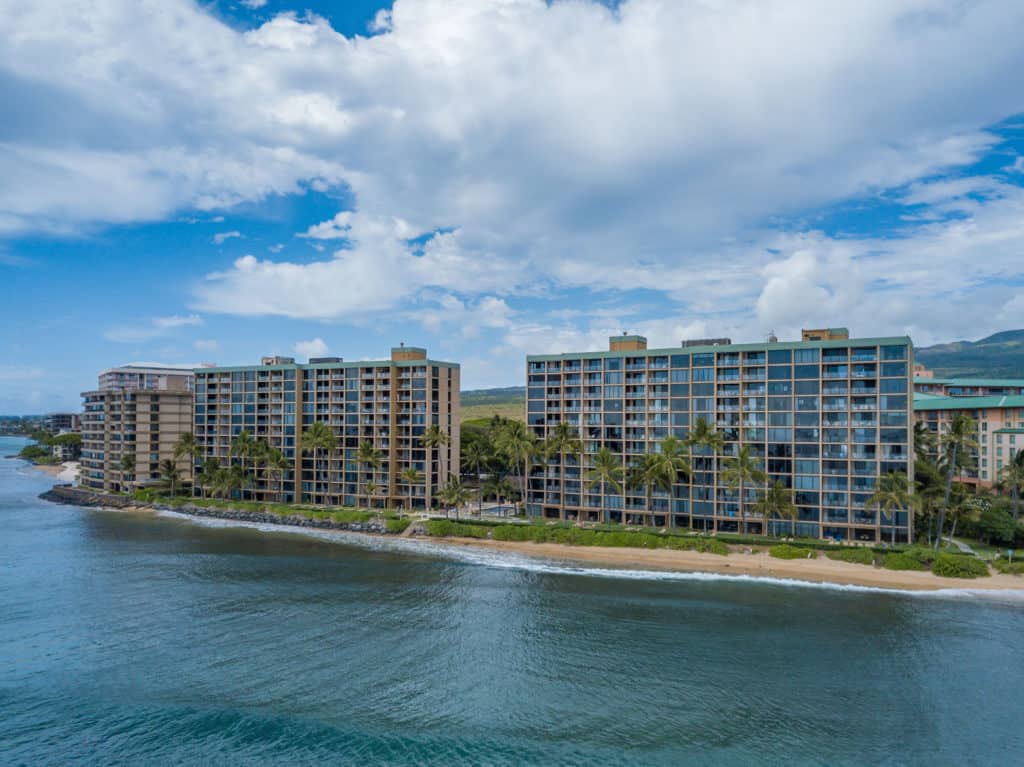 Site Plan – Floor Plan – Maintenance Fees
When considering Condominium ownership, consider the Best!
The Mahana at Kaanapali
Our Mahana Condominium Experts
Mahana at Kaanapali For Sale
Mahana at Kaanapali resort is located on Kaanapali's North Beach just beyond the famous 'Black Rock'. While still being close to bustling Kaanapali, Mahana has an air of tranquility making it a great place to unwind. Every condo for sale at the Mahana faces the beachfront providing the best views of the Pacific Ocean. If you love long walks on the beach, Mahana is the perfect place to call home. The soft white sandy beach stretches over one mile. The condos are also less than 50 feet from the Ocean! This is an incredible opportunity to own a condominium in one of West Maui's top properties.
Beachfront Condos for Sale
Built in 1975, Mahana at Kaanapali is comprised of two twin buildings, consisting of 216 units on 5 acres. The condo units are updated and modern with an impressive range of options. Unit square footage ranges from 540 sq. ft. to 1418 sq. ft. Mahana offers large and open Studios, One Bedroom units and Two Bedroom units. Each oceanfront condominium for sale features stunning floor-to-ceiling windows and a private Lanai. The unobstructed ocean view allows for a stunning view of the neighboring islands, Molokai and Lanai. Each condo features an elegant gourmet kitchen area for making delicious home cooked meals. With your floor-to-ceiling windows and private lanai, you can enjoy outdoor dining in a tropical Hawaiian paradise. Prepare to enjoy the relaxing breeze, incredible climate, and colorful sunsets!
Mahana Real Estate
Each of the 111 condo units range in size:
Studio, 1 bath, 540 sq. ft.
1 bedroom, 1 bath, 938 sq. ft.
2 bedroom, 2 bath, 1418 sq. ft.
Beachfront Location & Amenities
Mahana at Kaanapali resort lies directly in front of over a mile of sandy beach. Lush tropical gardens and meticulously manicured greens lead you to the sparkling Pacific Ocean. The property features make staying active easy, including tennis courts, shuffleboard, and of course, a pool! Tune up and then chill out at Mahana! Mahana's beautiful pool area captivates all audiences. Pristine white lounge chairs line the perimeter of the inviting blue pool, perfect for unwinding and reading a good book. The pool is the perfect place to cool off after soaking up the sun. A hot tub area is located on the pool deck for ultimate relaxation. The deck also features a covered outdoor barbecue area for grilling next to the Ocean. Live out your dreams of becoming a grill master on Maui!
The Kaanapali area boasts many activities including luxury shopping at Whaler's Village, and well-established dining opportunities. Mahana has a central location for exploring Maui and commuting anywhere around the island. A short drive from Mahana and you can be walking Front St. in historic Lahaina Town, shopping at the mall, or enjoying fine dining.
Property Investment
Mahana has a great reputation as a vacation rental property. This makes it a great investment for owners and opens up possibilities for extra revenue. Mahana is not located in the heart of Kaanapali, yet it is close enough to easily access the area, while still providing privacy. The area is serene and hidden from Kaanapali crowds. With all hotel resort units for sale being oceanfront, Mahana sets itself apart from the rest, and you can't get much closer to the Pacific Ocean!
As an owner at the Mahana in Kaanapali, you will be perched above the Pacific with a spectacular ocean view. Take a look at our Mahana real estate listings today and bring your 'Ohana (family) to Mahana! Buy now for the opportunity to wake up to the calming sound of the waves crashing every morning.