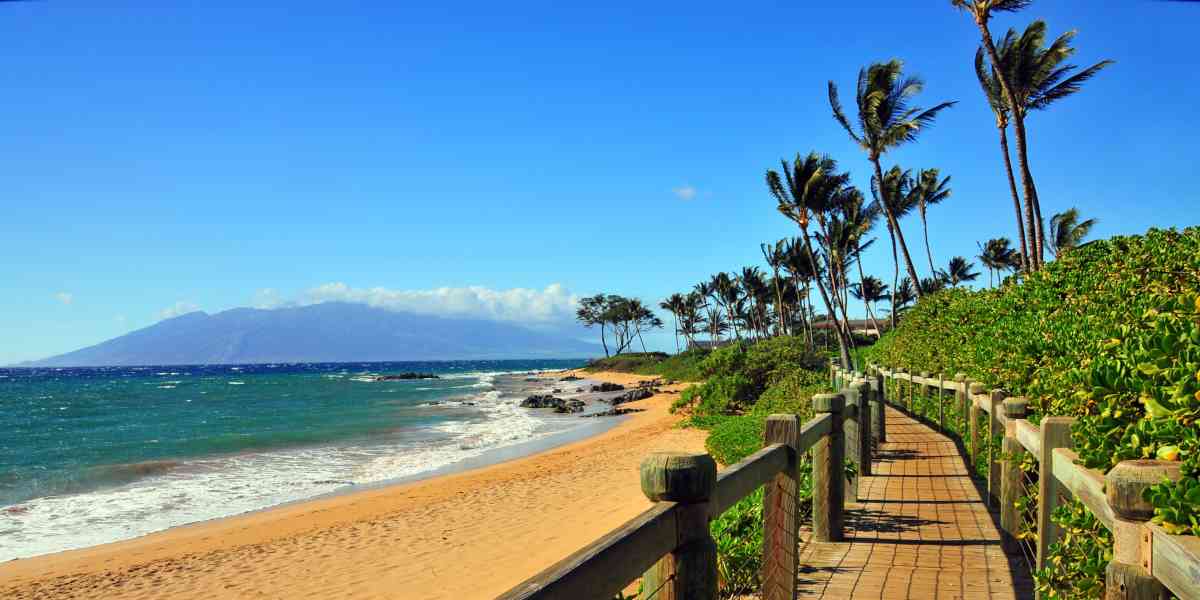 What happens when you combine the best bits of luxury Maui living with a laid back yet modern seaside town? You get the fantastic area of South Maui. Just 30-45 minutes form most parts of Central and West Maui, your journey into South Maui begins in the upbeat town of Kihei.
View South Maui Real Estate Property Listings
Kihei
Home to an eclectic mix of short term oceanfront vacation condos and long term residential homes; Kihei contains a fantastic selection of shops and services which cater to both short and long term residents alike. A short drive though the entrance to Kihei on S. Kihei Rd. reveals this to its fullest as quaint homes and condo complexes line miles upon miles of prime beachfront real estate. As you travel deeper into the heart of Kihei, these residential areas open up to a city center filled with a number of small shopping areas, grocery stores, and a variety of eateries serving up just about any type of food you might be looking for. Indian, Thai, Vietnamese, American, Hawaiian, all can be found in Kihei, and most at very reasonable prices.
In South Kihei you will find a number of lovely ocean side parks and fantastic beaches; all of which are perfect for a relaxed picnic, lounging for a leisurely tan, or taking a dip in the warm blue coastal waters. Take some time to enjoy the scenery and soon you'll find yourself enjoying some of the most beautiful sunsets to be found on the island (second only to the even more magnificent sunset views from West Maui!)
As the sun finds its way beneath the horizon, Kihei turns on all the lights, bringing out the other side of Maui: seaside nightlife! Walk the strip from Kukui Mall down past Denny's and you will find a bustling night time scene filled with food, drink, entertainment, and lots of fun! As the night goes on, some of Maui's best night clubs and bars open their doors to keep the fun factor going well into the morning hours.
Sun, sand, food, and fun; what more could South Maui possibly offer up? How about all of the above, with a touch of luxury!
Wailea
As your trip down S. Kihei Rd. comes to an end, a new journey begins. Venture out of Kihei and into the luxurious community of Wailea. An experience all its own, Wailea foregoes the slightly crowded experience of Kihei for a unique upscale living experience. The change is evident the moment you enter Wailea, as the warm open expanses of Kihei suddenly cool down amidst lush, perfectly kept, trees and foliage. Amongst this fantastic climate you will find luxurious private residences, upscale boutique shopping at the Shop at Wailea, world class golfing at a number of immaculately kept Wailea golf courses, and a selection of fine resorts and spas all catering to those seeking only the best which South Maui has to offer.
Makena
Continue through Wailea and you will find yourself at the "end" of South Maui: Makena. Secluded ultra luxury residences built atop ancient lava fields, are steps away from some of the finest shoreline on Maui. Drive through the one and a half lane road along the edge of the water and you will find yourself at Le Perouse, an ancient field of lava rocks; a stark yet beautiful contrast to the scenic route which has brought you here. Beautiful contrasts, the perfect way to sum up the experience that is South Maui.
Other Maui Real Estate Areas