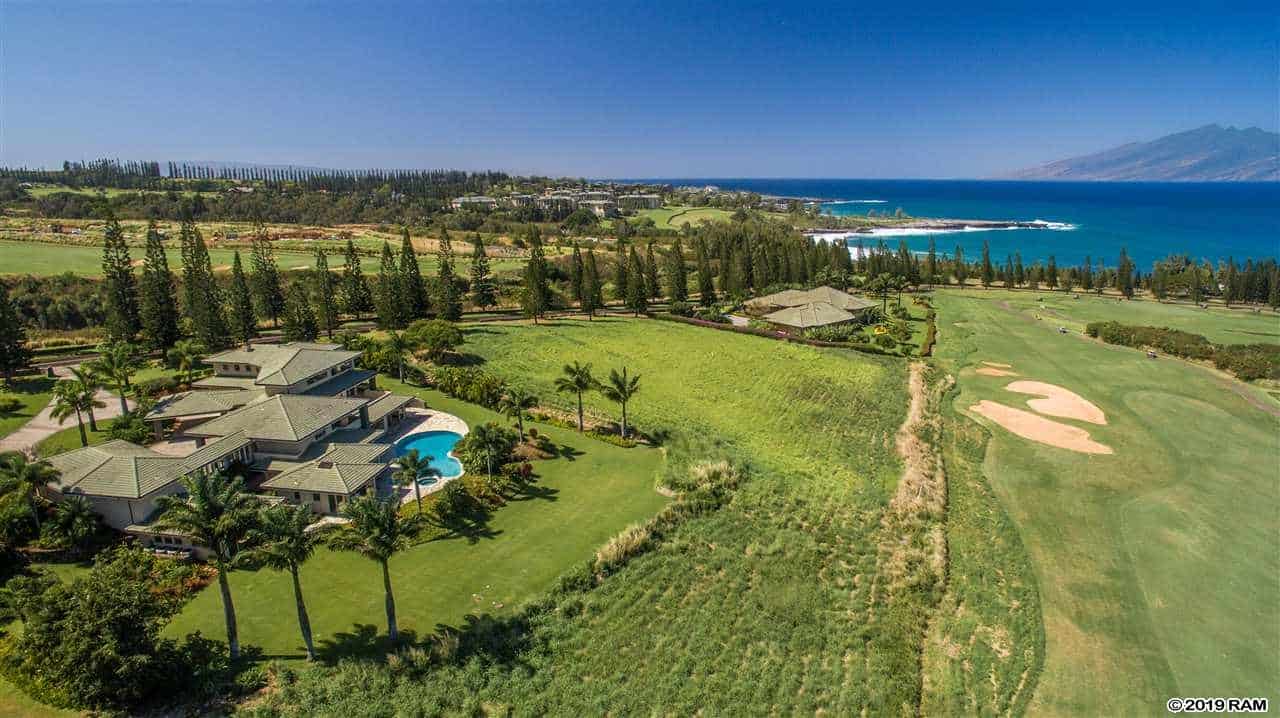 When it comes to purchasing luxury property on the island of Maui, there are many neighborhoods to choose from. Our Maui luxury real estate agents can point you to homes in South Maui, where Wailea and Makena have plenty of options to choose form. But there's one area on the island that screams class and that happens to be in West Maui's luxury Kapalua district.
Golf Course & Ocean Views
Introducing 305 Plantation Estates
Located along Maui's far west side, Kapalua is home to some incredible properties. With views of Lanai, Molokai and the West Maui Mountains, it's hard to beat this neighborhood in terms of beauty, upscale homes, and all things luxury. Kapalua is also home to the Kapalua resort, near the championship golf course at Kapalua Plantation, and close to plenty of shopping, restaurants, and adventures. That's why today we'd like to shine a light on one of the very special properties for sale here at 305 Plantation Estates.
This multi-million dollar Kapalua home for sale has everything you would want to see in a luxury property. It comes with 6 bedrooms, complete with ocean views, 6 full bathrooms and 3 half bathrooms, a large living room and a great room, along with a study and a state-of-the-art kitchen. This kitchen is top-notch with brand new appliances and plenty of space to cook up some of your favorite meals or to host a party. Other aspects worth mentioning is that this particular luxury house sits on 8,179 square feet along 2.01 acres and comes with a three-car garage and a pool. The home also includes a wet bar, two laundry rooms, a Porte cochere, and a beautifully manicured lawn.
Kapalua Plantation Real Estate
305 Plantation Estates
If you're ready to embark on your journey towards luxury living in Hawaii, then the home at 305 Plantation Estates is for you. If you're interested in seeing this house in person sometime in the near future, then make sure to visit our contact page and send us a message explaining what you're looking for and when you would like to meet.
Our staff is always ready, willing, and able to meet with you so don't be shy and get in touch with us today. If you're still interested in seeing what else is for sale on Maui in terms of luxury homes and real estate, then you can reach out to us with questions about that, as well. We hope to hear from you soon and trust you enjoyed learning about 305 Plantation Estates. Have a great week!