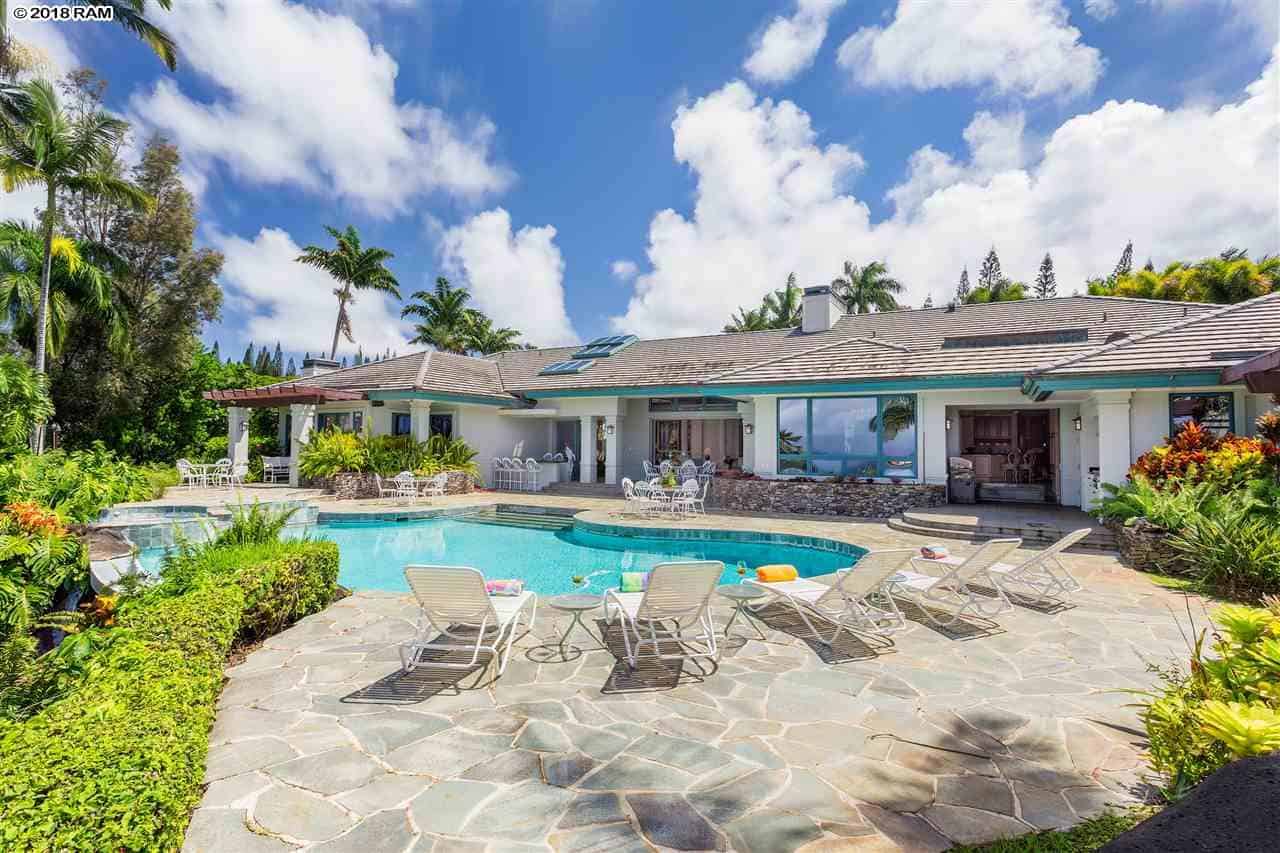 Have you been searching high and low for the next best investment property on Maui? Are you someone who has been searching website after website looking for a luxury home that has everything your heart desires? If you're a large estate home buyer and are looking for a million dollar property that comes with uninterrupted views, blue skies above, tropical landscaping, spacious floor plans and so much more then you're going to love the luxury house for sale!
View details and more photos of
231 Plantation Club Drive in Kapalua
This luxury Kapalua home for sale in Maui, Hawaii has every lavish comfort any discerning homeowner is looking for. Located near the emerald fairways of the PGA Championships Plantation Course in West Maui's neighborhood of Kapalua, this home has expansive views of the golf course and nearby islands of Molokai and Lanai. Situated on over seven acres, it's guaranteed privacy that really stands out. You'll be surrounded by golf holes #18, 1 and 3 and will have plenty of space to enjoy in the peace and quiet with more than 8,100 square feet.
Also on the property is a two-bedroom attached ohana and an auxiliary building with more than 3,900 square feet. That makes for a total living space of 12,000 square feet and with seven bedrooms you'll have plenty of privacy for you and your guests or loved ones. This luxury residential real estate also comes with a three car carport and a five-car garage so go ahead and ship over your favorite vehicles because there's plenty of room for both your luxury sports car and your smart hybrid. Those cars will come in handy as you head out to the nearby five-star restaurants and cruise the backside of Honolua Bay and remind yourself why life is so, so good.
View details and more photos of
231 Plantation Club Drive in Kapalua
Let's be honest, living on a multi-million dollar estate is amazing in any location but living in tropical island opulence on Maui is number one. So don't hesitate. Make sure to get started on your real estate adventure today!
This West Maui luxury property is subject to short sale approval. We hope you enjoyed exploring the luxury property at 231 Plantation Club Drive in Kapalua. Contact us today with questions you might have or take some time to see what other oceanfront luxury homes for sale are available on Maui. You can also learn more about the new MLS property listings we have for sale on Maui. There's plenty of options for you so get started today on your luxury home search and let us know how you plan to live in luxury on Maui. Aloha and a hui hou!