Maluna Kai Estates, Napili, Maui
Written By: Heather H.
Maluna Kai Estates is a gated community on the ocean side of the Lower Honoapiilani Rd. boasting ocean views on two acres with 10 freestanding homes. It is considered a residential condominium complex with all similar split level homes. There is a common, enclosed pool and gazebo on property to enjoy and your monthly maintenance fees cover water, trash, pool, gate and landscaping among other details. If you have a soft spot for Napili this is a prime, somewhat hidden location!
If you don't know this little slice of paradise than allow me……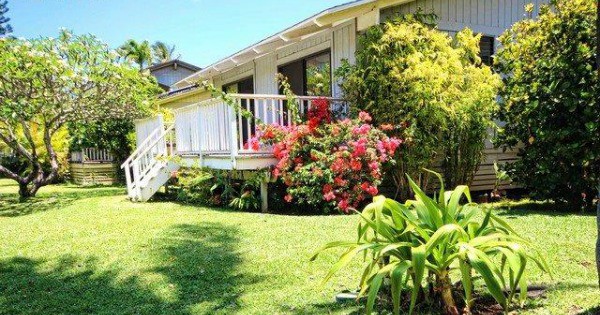 Napili, on the island of Maui, Hawaii is a special, friendly little nook on the upper Westside of the West Maui Mountains. With the rising green mountain slopes behind, and the sparkling Pacific ahead, Napili is a wonder of greenery, trees, small bays with humpback whales December to April and turtles like you've never seen. With the smell of plumeria and salt in the winter air from our North swell, and the crisp clean views of Molokai across the 8 mile channel, anyone would feel a sense of peace living in this small bay community. With its own Napili Marketplace for shopping, Napili is a mere 2 minute drive north to a well known resort area, Kapalua Bay, where the Kapalua Bay Course, and world renowned Plantation Course reside. The Old Village Course has been allowed to grow over and is now the site of the X-Terra World Championship Triathlon and Trail Runs in October each year, along with other trail runs throughout the year. The mountain bike trails are top notch and riders come from all over the world to ride these winding trails through the pineapple fields with brilliant views of Maui and her sister islands Molokai and Lanai in the distance.

From Napili headed North on the Honoapiilani Hwy the are a series of spectacular bays and shorter beaches beginning with Honokeana Cove (turtle central), Napili Bay, Kapalua Bay, Ironwoods Beach, and Fleming's Beach (just below one of the best hotels on Maui, The Ritz Carlton). Five minutes North of that is one of the most famous surf spots in the Hawaiian chain, if not the world, Honolua Bay. The winter swell hits and if you surf and know what you're doing out there, this is the break you will be checking daily. South on the highway from Napili, Ka'anapali Resort is about a 7 minute drive. Whalers Village with its dining and high end shopping to the strip of affluent hotels on the water, this is a great spot for tourists and locals to enjoy activities such as snorkeling, surfing and parasailing. Leilanis restaurant and Hula Grill are two of the local favorites that have been a staple for years and nice spots to hang out, regular live music and great food.
About twelve minutes south from Napili is Lahaina Town. An old fishing and whaling town that is the hub of the west side. This is where the locals pick up staples and shops and restaurants line Front Street on the water. Full of activities and things to do, Lahaina is close enough to Napili to visit, and just far enough away to avoid the summer heat. Due to micro climates, Napili is very different from Lahaina with cooler temperatures and more rain for rainbows and the many shades of green the community enjoy daily.
Consider this special nook nestled below the West Maui Mountains, overlooking Molokai with a small town feel and a friendly supportive community to get to know! Property is listed at $1,175,000 Click Here to View Listing.