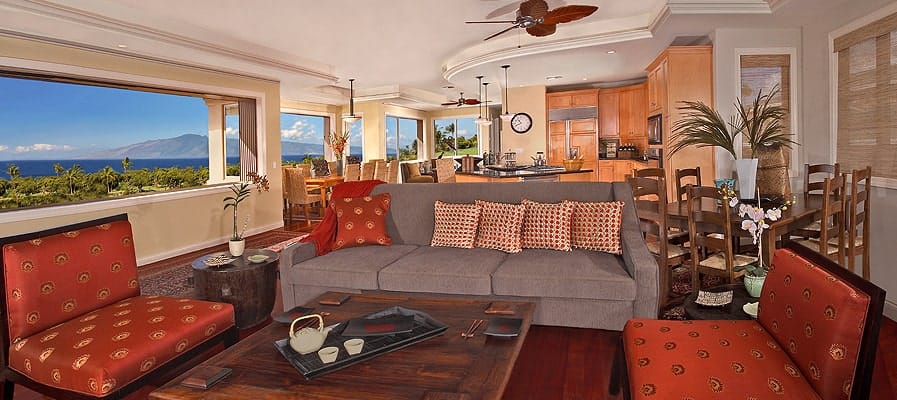 In Hawaii, everyone has a favorite island. Some prefer the hustle and bustle of Honolulu mixed with the laid-back vibes of Oahu's North Shore, while others love the rawness of Big Island's wilderness and the slow-pace of Kauai. But for us, Maui is No Ka Oi (the best), and there's no competition. But even on our own little island, there are some places we like more than others, and one of those places just happens to be Kaanapali. We think you should look into buying your next home or condo in Kaanapali and here's why.
The Best Beaches: Kaanapali Beach on Maui is one of Maui's most popular and sought-after beaches, and it's no wonder why. White sand, a perfect view of the sunset, plenty of space and snorkeling, what's not to love? You might think we're biased but don't take our word for it. TripAdvisor ranked Kaanapali Beach as the second best beach in America and deemed it the #14 best beach in the world.
Top Restaurants: Where else will you have several of the island's best restaurants right at your fingertips? Nearby is Roy's, Monkeypod, Japengo, Leilani's, and Hula Grill. Not sure where to eat? You can't go wrong with any of these restaurant options and could make an entire adventure out of trying each one out during your stay.
The Shopping: Oh, yes. One of the joys of life in Kaanapali are the great shopping options! And there's plenty of that here. In Kaanapali is Whaler's Village, where you can shop until you drop at numerous high end shops and boutiques (such as Louis Vuitton, Sephora, and Billabong,) cool down with some ice cream from Haagan-Daz, grab a bite to eat at Hula Grill, take in a free movie during Whaler's Village movie nights, and much, much more.
Perfect Location: Kaanapali Beach is located close to so much to see and do on the island. You'll be a short drive to Lahaina's Front Street as well as a quick drive to Honolua Bay and many other favorite surf spots on the island. Being able to just hop in your car and cruise to some of the best beaches, shopping, and fine dining around is just another reason why we love this area.
The Activities: Whether you've been waiting for a lifetime to finally try snorkeling for the first time or are interested in paragliding, paddle boarding, golfing, etc. — all of that and more is available right here in Kaanapali.
We hope you enjoyed learning about many of the reasons why buying a home in Kaanapali is a wise decision. If you'd like to see what Kaanapali properties are currently available, look at some of our West Maui real estate listings. From the luxurious Kaanapali Alii and Kaanapali Shores to the fantastic condos at Honua Kai or The Whaler on Kaanapali Beach, let our Maui Luxury Real Estate Team help you find the perfect home in Kaanapali for you!
Aloha!